Every NFL ALL DAY Moment™ is part of a set celebrating a unique NFL theme. To view your sets, click on My Collection at the top of any page, and then select the Sets tab. You can also get there by heading to your profile and selecting the Sets tab.

From this page, collectors will be able to view their sets in progress, including whether a set is an Open Set or a Closed Set.
Open Set - New Moments may be added to this set throughout the regular season
Closed Set - If we have stopped minting Moments from a particular set, it is considered closed. Whichever Moments have been minted, represents the completed set.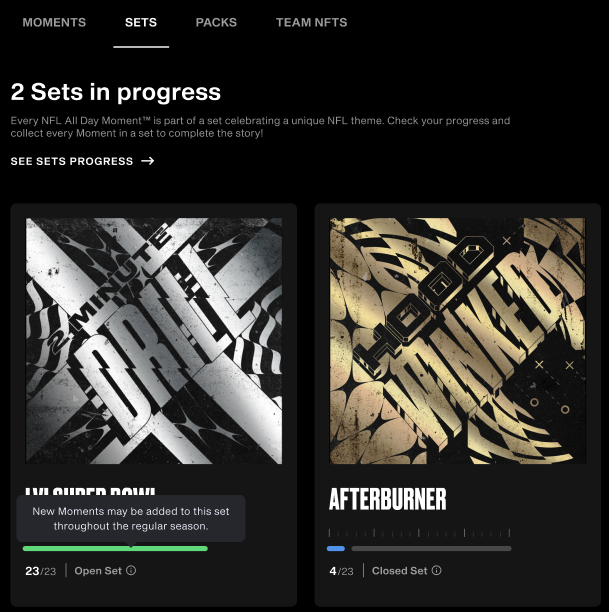 By selecting See Sets Progress on the Sets page, collectors will be able to see all Sets as well as their progress in completing them.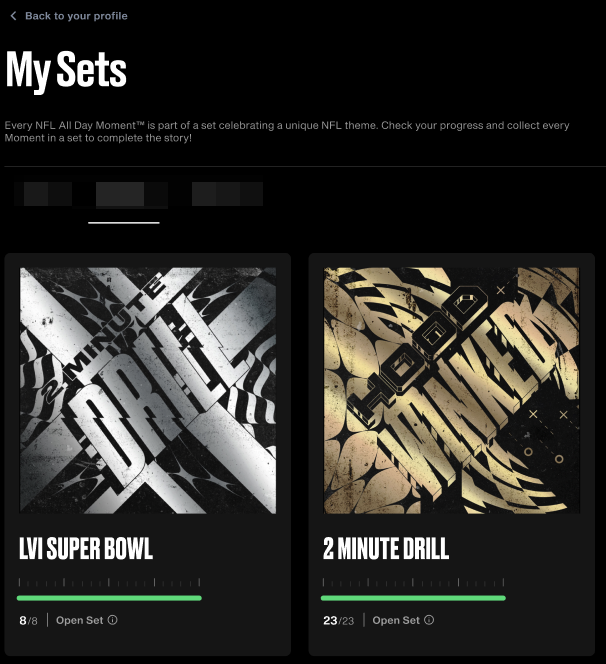 When a collector selects a Set, they will be able to view all the Moments from that respective Set. Moments already owned by the collector will be distinguished, and Moments unowned will also be displayed. Along with the Moments themselves will be the mint count and lowest ask of each Moment.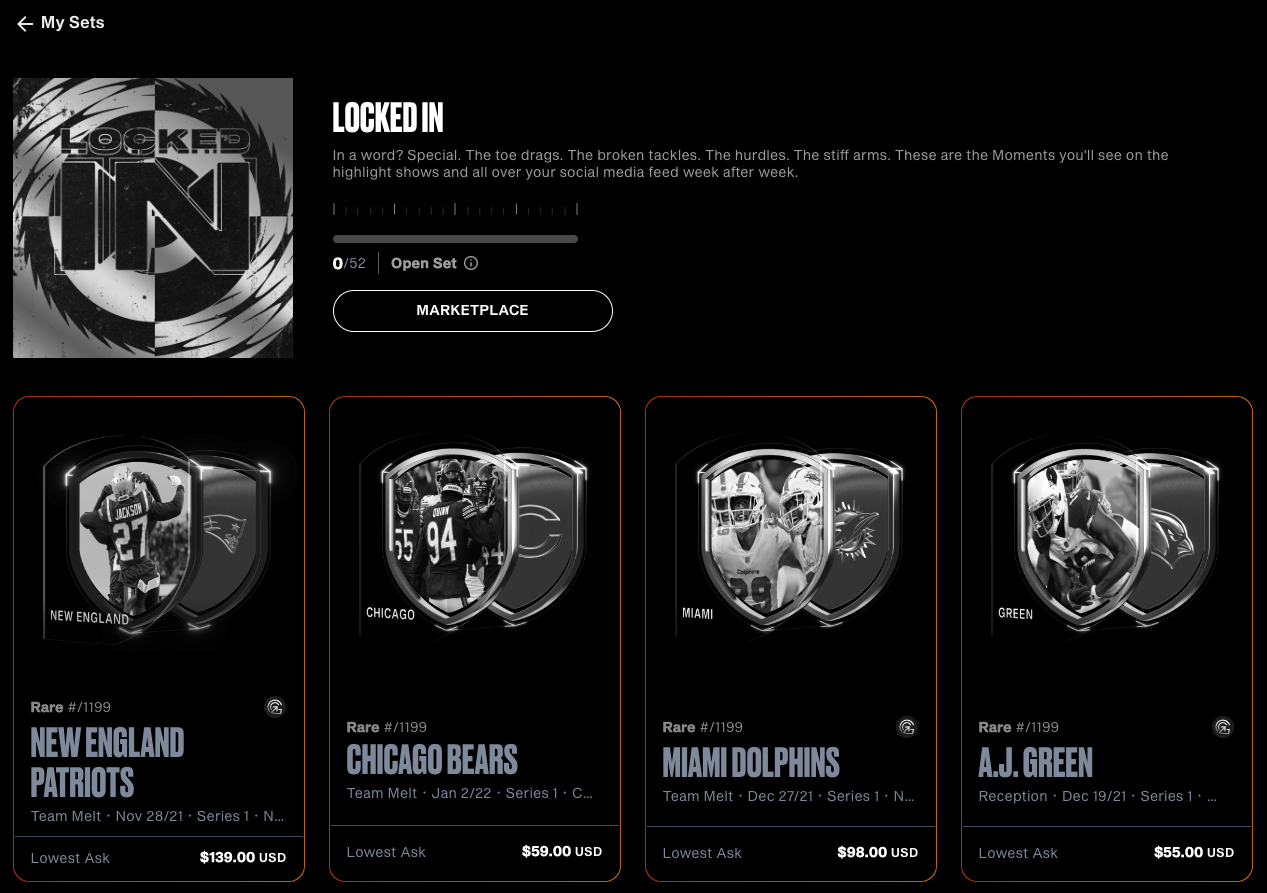 When you click on a Moment you don't own, you will be taken to the Marketplace page to purchase if you'd like. Otherwise, if you do own that Moment, you'll be taken to your collection.