The NFL ALL DAY Marketplace is where you can buy and sell individual Moment NFTs, NFL Team NFTs and packs from your favorite teams and players. So if you are looking for something to add to your collection or if you are a little short on cash to purchase that Moment you want, check out the Marketplace here or by clicking on the Marketplace button on the top bar of any NFL ALL DAY page.
All the Moment NFTs, NFL Team NFTs and packs in the Marketplace are owned by other members of the NFL ALL DAY community and contain Moments previously released through pack sales and airdrops.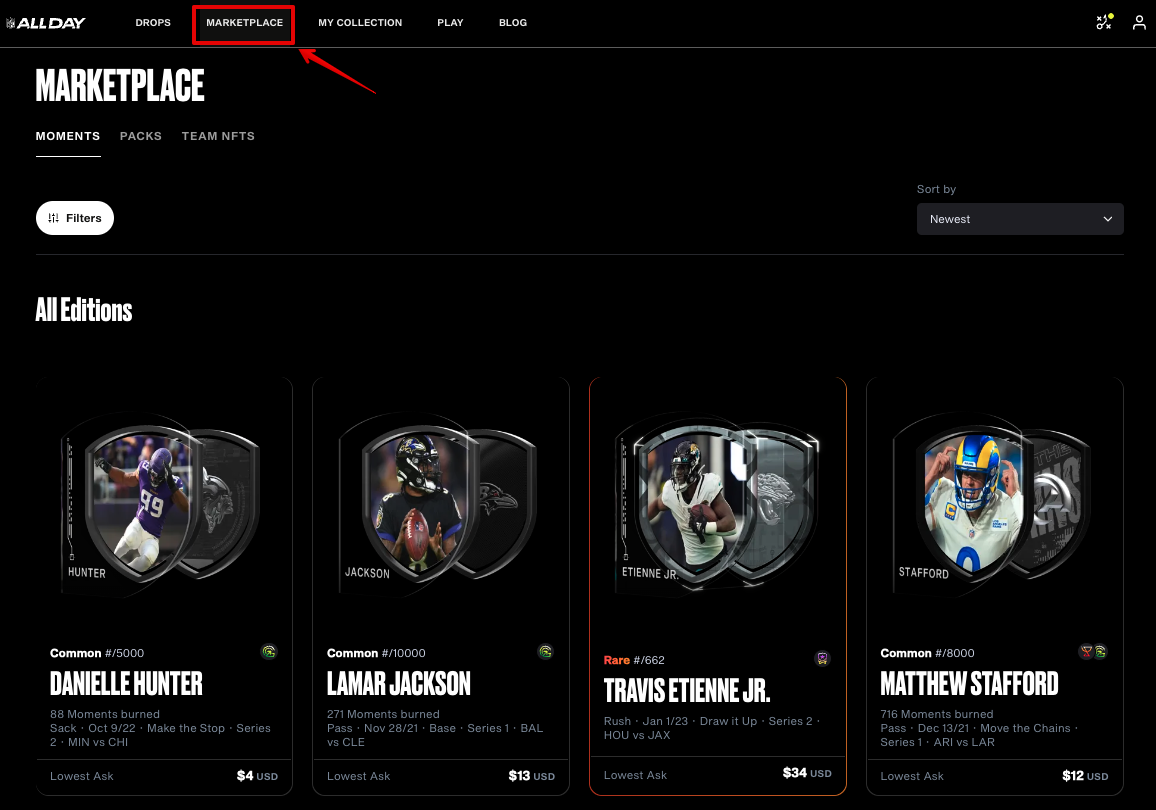 The Marketplace uses the Dapper Wallet to complete transactions, so collectors will need to connect their wallets. You can purchase Moments with the Dapper Balance or your credit card and sell Moments in your collection for Dapper Balance. With the Dapper Balance, collectors can purchase additional packs and individual Moments or transfer their balance back safely to their bank account or crypto wallet. Successfully purchased Moments will automatically appear in your NFL ALL DAY collection. You can check out our article here for more details on how to buy, sell and list.
Please Note: The Marketplace may be affected by maintenance as well as cooldown periods during times of high traffic, such as a pack drop.