For new collectors that do not have an NFL ALL DAY account, you are still able to make certain purchases before being prompted to create an account. You will, however, be required to create an account before being able to view your purchases.
To begin the process of purchasing as a guest, simply select 'Buy as Guest' on an appropriate page.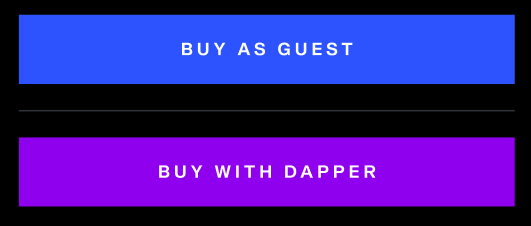 You will then be asked for your contact info, card details, and billing details.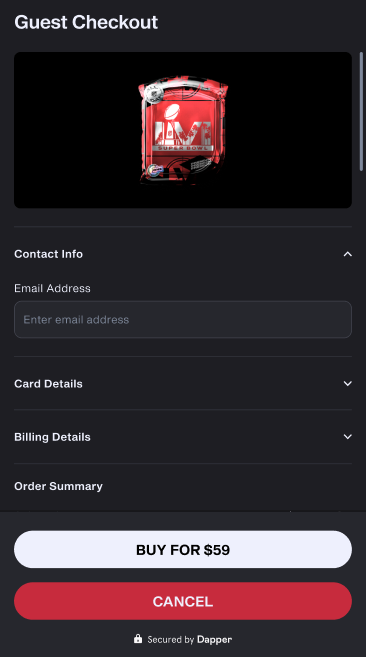 Once you have confirmed your information, you will be presented with a successful purchase screen.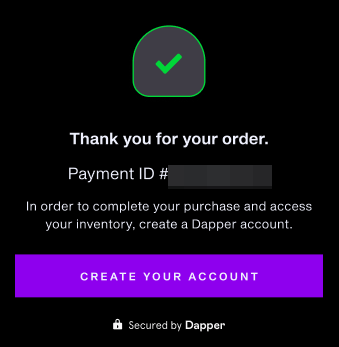 At this point, you will also be able to create your account. Otherwise, you will receive an email at the provided email address, and you may create your account at a later time.