Click on the "Playbook" icon on the top right-hand side of the page beside the "Account" icon to get a drop-down menu of the available Playbooks. This will give you a quick overview of your progress and how much time you have left to complete each Playbook.
To go to the full Playbook page, you can click on the Playbook that you'd like to visit from the drop-down menu. Or you can click on the "View All Playbooks" button at the bottom of the menu to then visit a specific Playbook.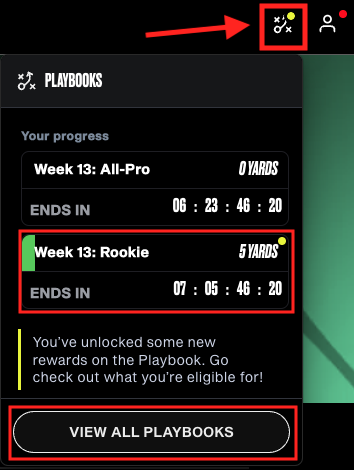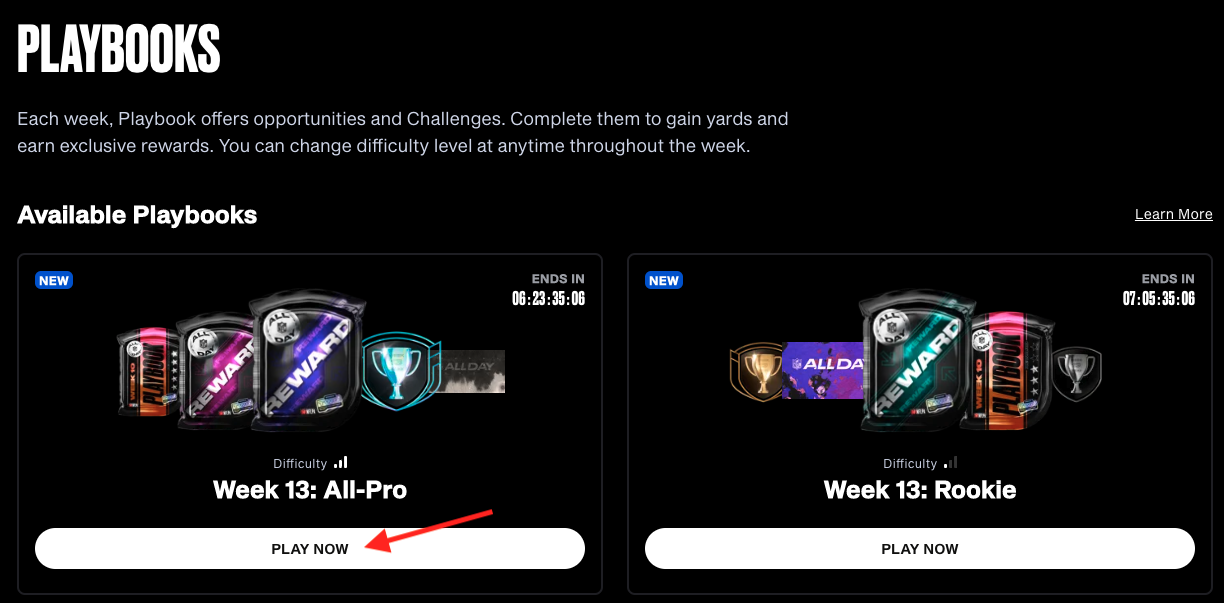 From there, you will be able to see the rewards for completing that specific Playbook, the yards needed to unlock those rewards, the plays available and more information on what you need to do to complete the Playbook for that week.